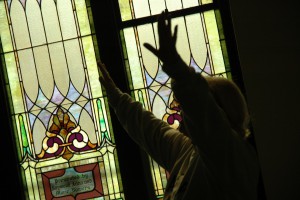 Welcome to Cornerstone Fellowship located in Central PA on the banks of the Susquehanna River across from our State Capitol. We are serving the community and "making Jesus famous" to those we meet. Perhaps that could include you too!
We are a community of believers who belong to the Assemblies of God. We partner with and network with many other local and international ministries. Cornerstone Fellowship is making a local and global impact creating real and lasting changes in peoples lives.
Cornerstone Fellowship grew out of a church plant over 25 years ago and today is a strong vibrant fellowship of Christian believers. We would be honored to assist you in your spiritual journey. Please use the resources and information on this website or give us a call.
Blessings to you!